Saint Joseph the New and His Beloved House in Partoș
Sun, 15 Sep 2013
Timiș, Romania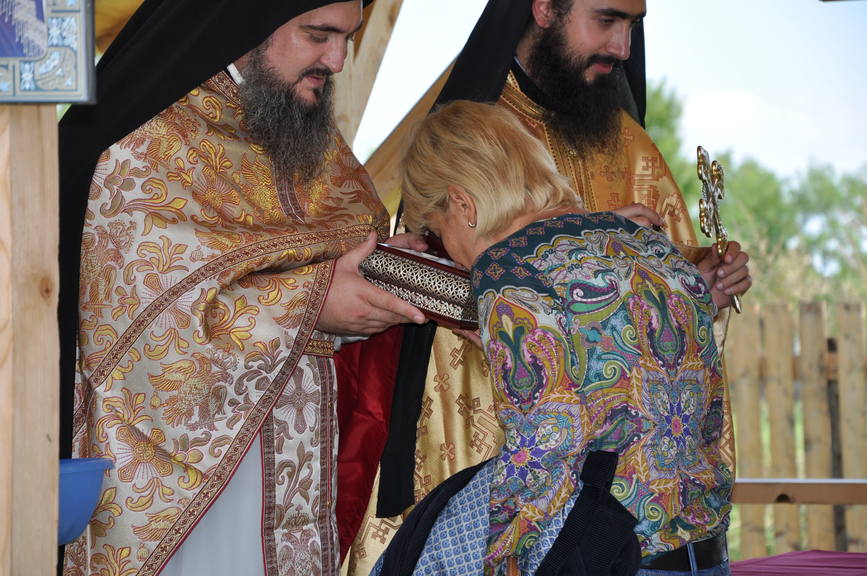 Just a year ago, in the fall of 2012, I had followed the tracks of Saint Joseph the New, to Partoș Monastery. On the dusty road that links the villages of Banloc și Partoș I felt a deep emotion. I was about to make a stop at the place where this Saint and wonderful father had chosen to spend the last few years of his earthly life. The Partoș Monastery shelters the saint father's tomb in the Old Church, his holy remains being moved to the Metropolitan Cathedral of Timișoara in 1956.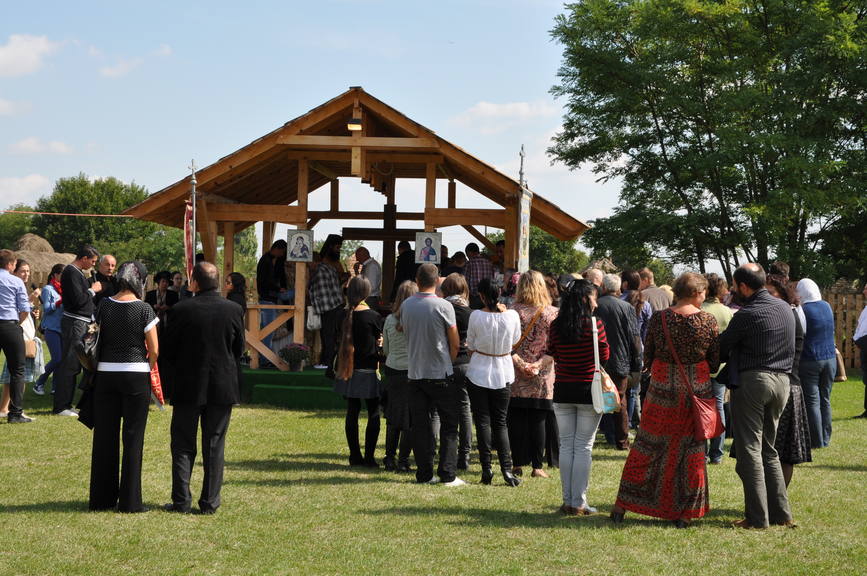 By passing through the monastery's gate, one has the feeling of going back in time, the clock seemingly refusing to count the passing of the seconds. Here everything keeps alive the memory of the Saint. Walking on the alley, either taking steps to the Big Church, or going to the Old Church, one has the feeling that he walks right on the path of his blessed steps. You almost expect him to appear and bless you in a welcoming, warm-hearted manner.
Upon entering the Old little Church where his tomb is, one notices that everything prompts to prayer and meditation. The icons show various aspects of his wonderful life: you almost see him coming out of the altar, with the species in his hand, and while the whole fortress is being set on fire, he raises his prayer to God with great love and sacrifice of the heart for the people terrified by the intensity of the blaze which was swooped upon them. You see him taking upon himself, through prayer, all their fear and mistakes, begging for God's mercy upon the dwellers. You see him bless the people, pray for them, make wonders, confess, give advice.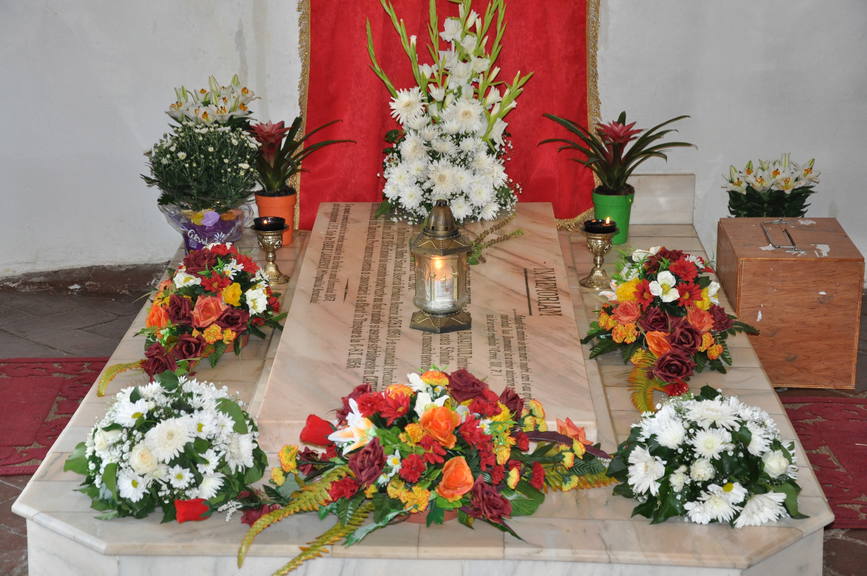 His tomb is covered by a marble plate, guarded by two candles which burn ceaselessly. Above it, one of the oldest known icons of Saint Joseph the New depicts him by the Holy Mother of God, whom he served with sacrifice and love in Her owb Garden – Mount Athos.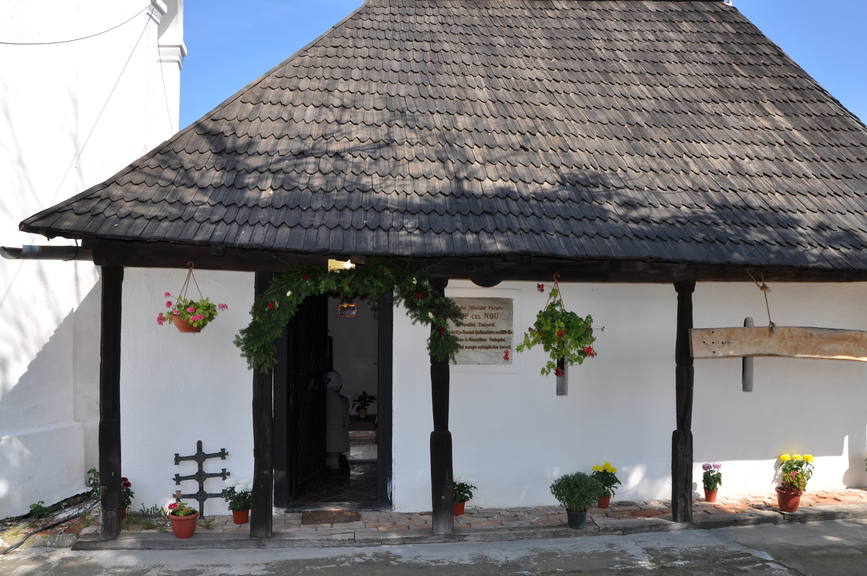 Near his tomb, one can almost feel his living presence, thoughts run fast through one's mind, and you have the certainty that you are listened to. The frailty of the soul, of all sorts, finds a remedy here and no-one who seeks for his help is left "unblessed". When you leave, your heart is lighter, thought is clearer, and you have inner peace and a feeling of endless love and fatherly care. It is the love with which Saint Joseph the New of Partoș surrounds and blesses those who come visit him.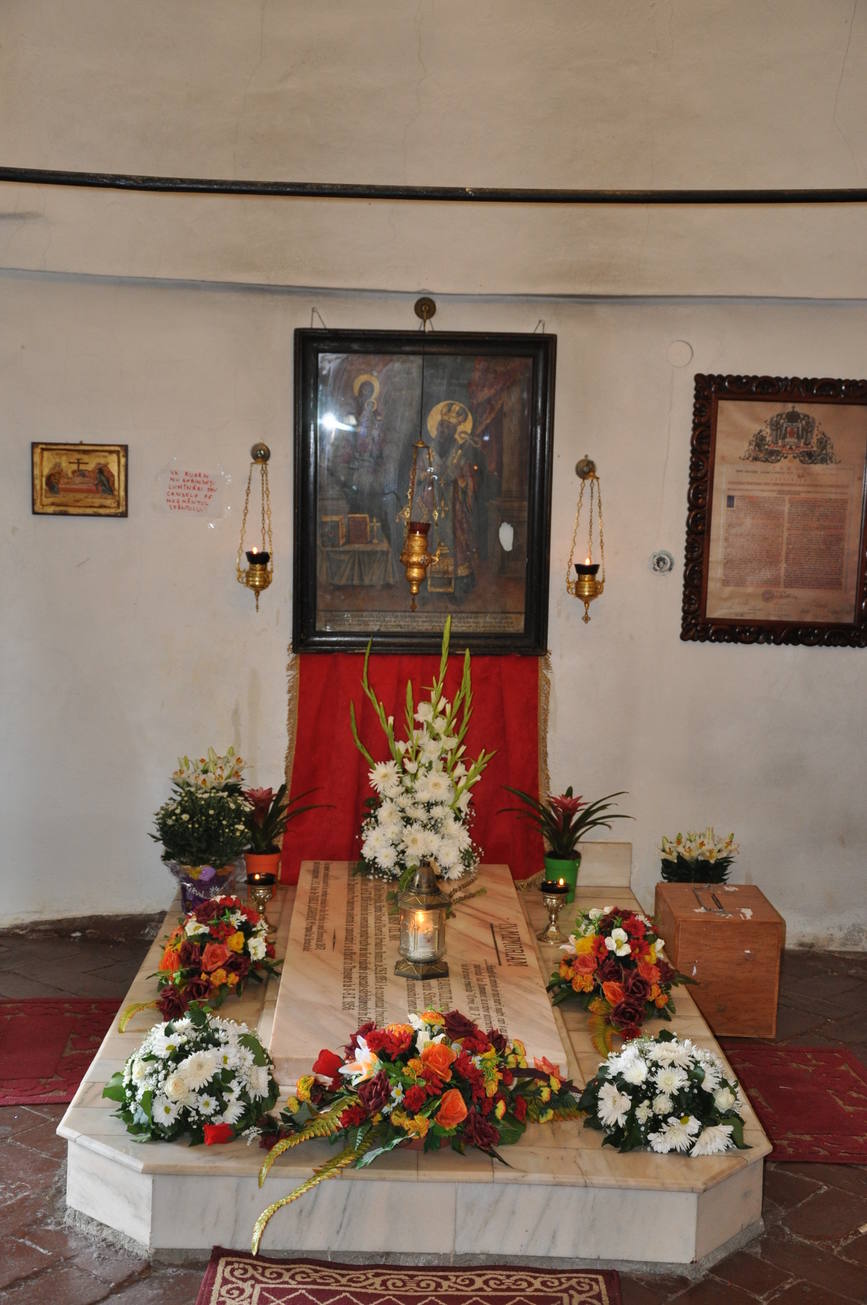 On Sunday, September 15th, Partoș Monastery celebrated his titular saint – Saint Joseph the New of Partoș – the wonderful protector of the firefighters. The pictures taken speak of the high amount of people, high experience, joy, spiritual peace and the love that effused upon those present.
Photo Gallery