The New IGSU Inspector General, Recruited from a Young Age by the Military Counterintelligence
Sat, 27 Jan 2018
București, Romania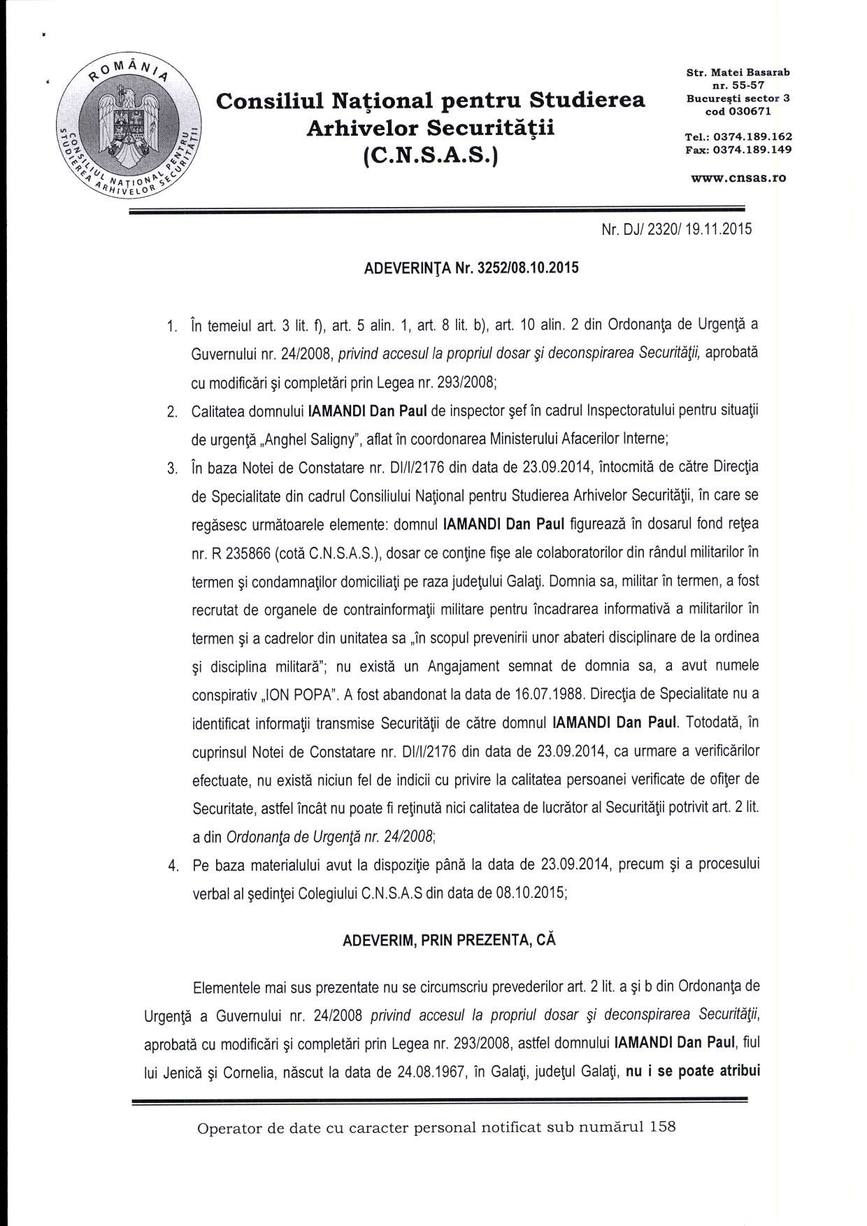 As of February 4th 2018, the military firefighters will have a new commander, one-star Brigadier General Dan Paul Iamandi. Until further official introductions, with all the honors due to a general with an important resume, a certificate uploaded on cnsas.ro came into our notice.
By this particular certificate, it is certified that "Mister Iamandi Dan Paul, enlisted man on active duty, was recruited by the military counterintelligence for the informative employment of the enlisted men on active duty and of the employees on active service in his unit", "in order to prevent any diversion from the military law and order"; there is no signed commitment by this person, his alias was Ion Popa". Plainly put, he was was recruited in order to snitch his comrades and high officers in case they were diverting from the law.
This particular certificate proves that the new Inspector General of the Romanian Firefighters cannot be regarded as a collaborator of the Securitate, by law. That is, there is no signed commitment with the former Securitate and he was no officer of this structure.
What truly happened back then, he is the only person who could tell. We shall not insist on the human quality of the persons recruited by the former service. That would be too easy, too nice and clear if all those who had been recruited by this particular service, would have given signed commitments only. Some of them signed such commitments, others, did not. And they remained for the posterity in the Annals, as "regular" people recruited by the afore mentioned service...