Car Crash with One Deceased and Eight Injured on E574
Sat, 04 Jul 2015
Olt, Romania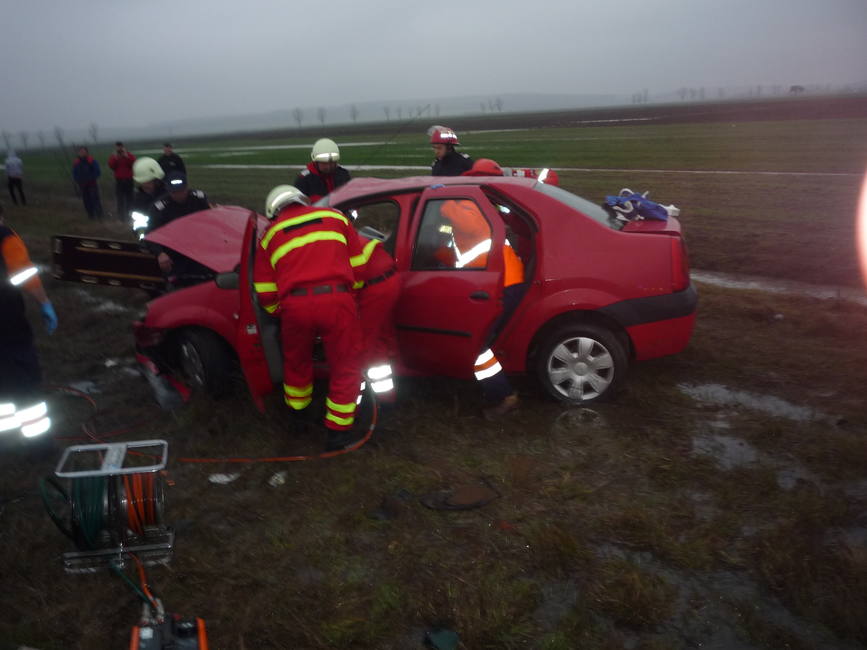 The SMURD firefighters of the Slatina Squad intervened on Wednesday, March 5th, around 17:30, on National Road 65/E 574, between the communes of Găneasa și Pădurea Saru, in order to give first aid to the victims of a car crash.
On the scene was dispatched a first aid team, an intervention team, a fire truck with extrication equipment and four teams of the Ambulance Service. The two crashed cars, registered in Vâlcea and Dolj, were found one on the road and the other one on the field. Inside the car registered in Dolj county, the firefighters found five people, a man, Alin P., passenger on the back seat, unfortunately deceased due to the impact, two people trapped inside the vehicle and two outside it.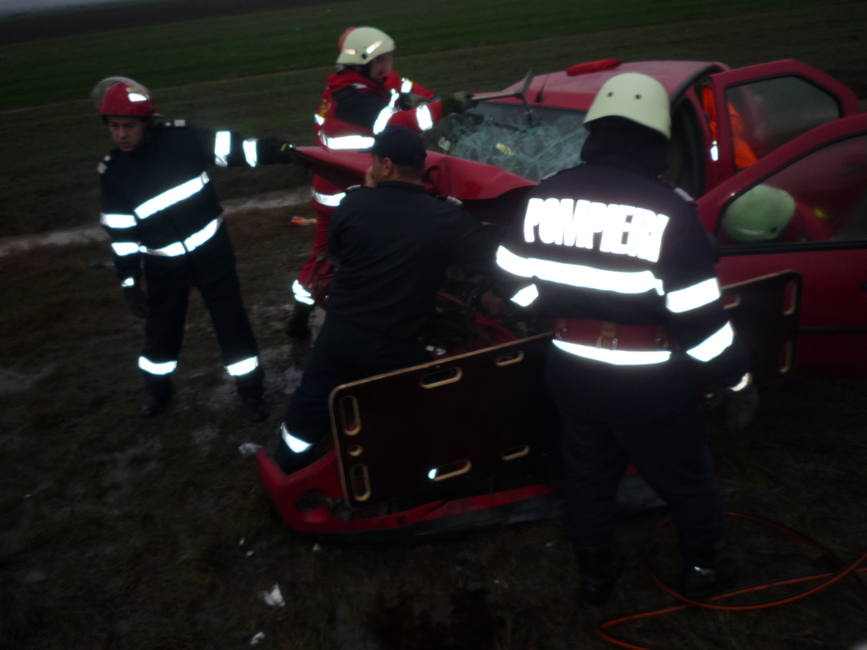 The driver, Cosmin R., was extracted from the wreck, in a conscious condition, showing signs of possible fracture of the right leg, headaches and chest pain. The second trapped person, Daniel P., the passenger on the front right seat, was removed by the firefighters from the damaged car and taken over by the Ambulance team, showing signs of head and left leg injuries and epistaxis (nose-bleed).
The two men were taken to the Emergency Room in Slatina where the other two people from the car arrived as well, Marius M., with chest injury and back pain and Paul C., showing sign of possible femur fracture and lumber injury. The four people found in the vehicle registered in Vâlcea county, all males, aged between 19 and 30, were slightly injured and taken to the Emergency Room in Slatina. The firefighters also intervened in the washing of the road where the car crash had happened.
Photo Gallery