A Worker Died After Being Caught in a Landslip!
Sat, 04 Jul 2015
Bihor, Romania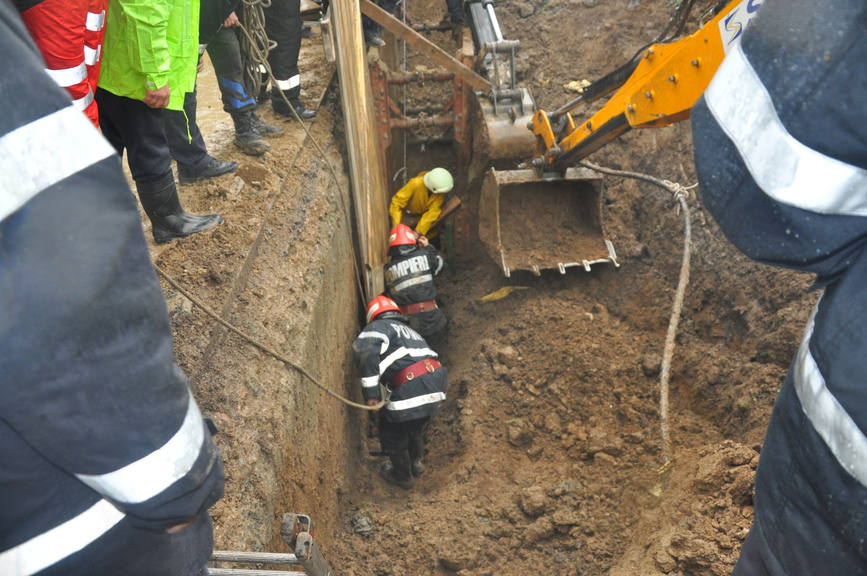 On Wednesday, October 15th, around 15:30, the "Crișana" Inspectorate for Emergency Situations of Bihor county was announced via a 112 call about an event where a person who had been digging for the sewerage system in Tinca, was caught in a landslip, in an excavation of approximately five metres deep.
On the scene were dispatched two teams of the Tinca Squad, of which one of first aid, a team of the Salonta Fire Station and the SMURD Oradea team The teams of firefighters immediately started to consolidate the abrupt and unstable mounds, thus trying to remove the victim who was entirely covered with mud.
The Extremely Difficult Intervention Lasted More Than Five Hours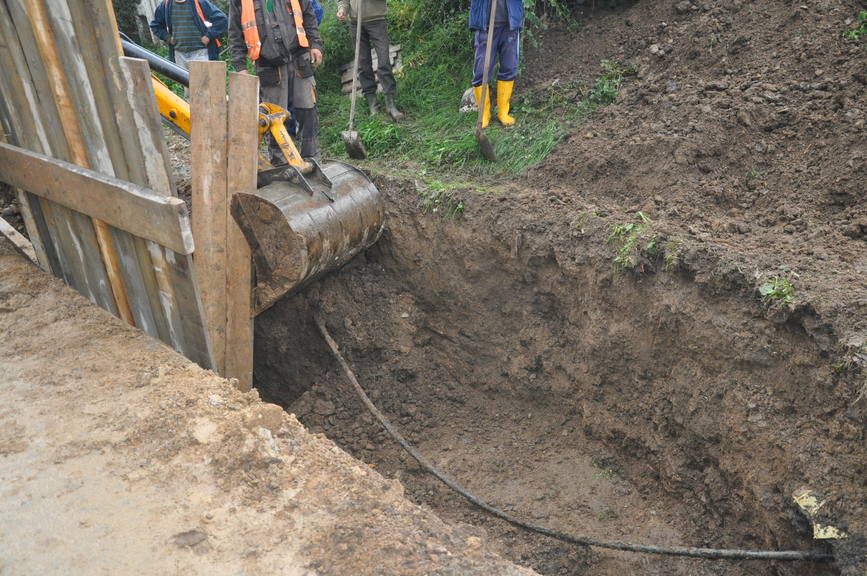 The firefighters noticed that the excavation where the victim had been caught was only 1 meter wide, secured only on one side – approximately 40% in its length. The worker's colleagues were in shock, their statements not being able to be of much help to the firefighters. The rescuers started their search mission in a pouring rain, under extreme constraints which required the permanent consolidation of the mounds. Up to their necks in mud, using shovels, pickaxes, trowels and basicaly bare-handed in their mission to carefully remove the mud around the victim, the military firefighters managed to dig out the body of the 39-year-old man, after more than five hours of relentless work.
Some of the Firefighters, Though on Their Freetime, Came without Being Called, in Order to Give a Hand in This Difficult Mission.
During the entire intervention, the firefighters worked relentlessly, covered with mud, soaking wet because of the rain and, mainly due to the effort. The intervention was supervised with professionalism by the commander of the Salonta Intervention Group 3, colonel Marius Smolinschi, accompanied by the commander of the Tinca Intervention Guard – lieutenent Călin Vancea and the commander of the Salonta Fire Station – captain Doru Mătiuț.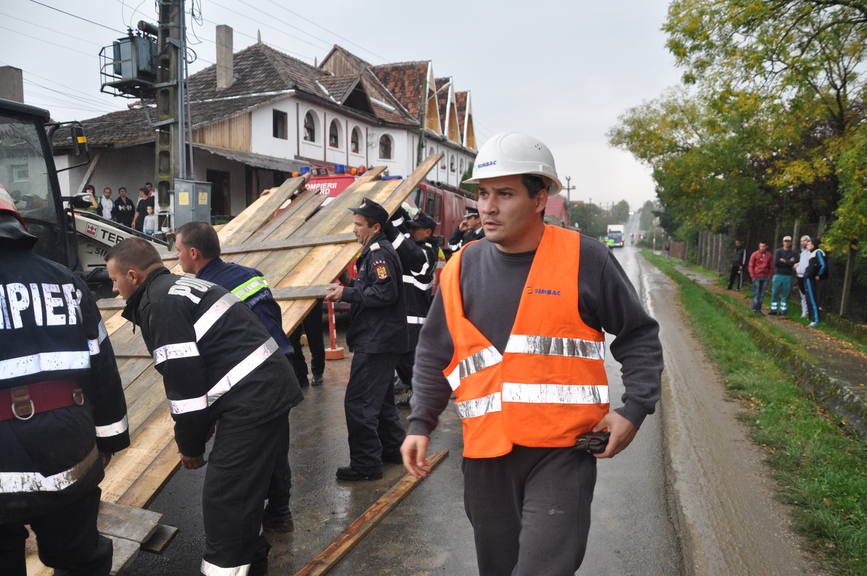 We cannot overlook and thus pay our thanks to those firefighters who actually worked, in depth, in order to dig out the worker's body: sergs. Creț Nicolae, Carțiș Cosmin, Copil Cosmin, first serg. Găvruța Adrian, sergs. Purtan Lucian, Toth Lorant, first serg. Dănuța Florin, sergs. Gajac Ioan, Iova Vasile. Of them, serg. Copil Cosmin and first sergeant Găvruța Adrian were the ones who extracted the body from the mud.
We should also add that, some of the firefighters came on their freetime, without being called by their superior officers. They came breathlessly to help their comrades, being aware of the danger and the difficulty of this particular mission.
Good job, guys ! You honour the Service that you represent and proved once more that the Romanian firefighter is truely devoted to the noble job he has chosen ! Audacia et devotio !
Photo Gallery