A 93-year-old Woman, Lost in the Woods, Saved by the Firefighters
Wed, 26 Oct 2016
Timiș, Romania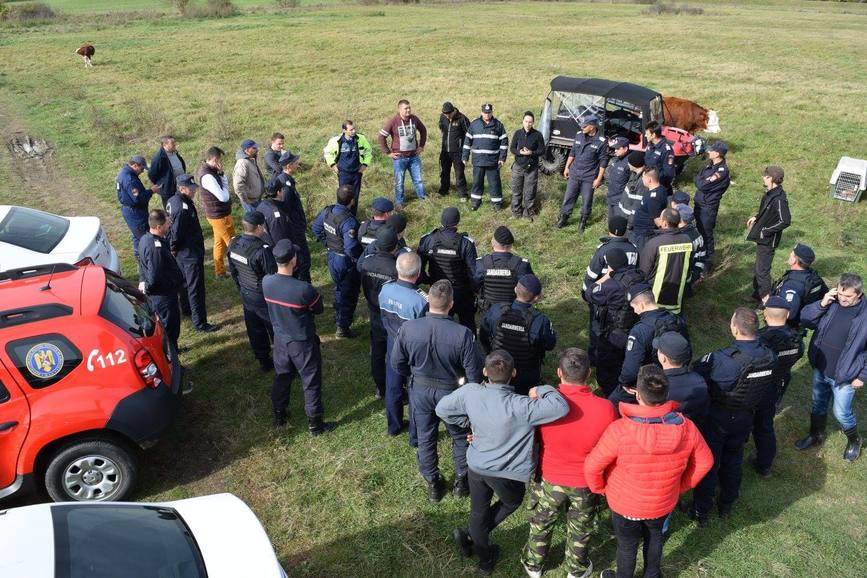 On Monday, October 24th 2016, around 21.45, a 93-year-old woman was reported missing, between the localities of Remetea and Bucovăț. She had supposedly left for the grazing ground with the cattle and in order to pluck mushrooms, around 13:00.
After receiving the call, various force tasks were sent for the search and rescue mission, it being conducted on the ground, water and by air surveillance. The woman was found around 12:30 on the next day by the team on the emergency situations caterpillar, near the forest by the locality. She was then undertaken by the SMURD team, luckily being in a stable condition.
The participating forces:
the "Banat" Emergency Situations Inspectorate from Timiş, with one officer , 16 under-officers, a search and rescue dog, an inflatable boat, an emergency situations caterpillar, a SMURD ambulance, a command post and four fire trucks;
the Timiş County Police Inspectorate with nine police officers, two dogs, four special trucks;
the Timiş Gendarm Inspectorate with five under-officers and a special truck;
the Timiş Mobile Squad with eights unde-officers and two special trucks;
the mayor, vice-mayor and ten volunteers with 4 SUVs from Remetea Mare;
the Defence Ministry with three helicopters;
SALVO with ten volunteers, a boat, an ATV and a paramotor.
Photo Gallery