The Firefighter - The Anonymous Hero Who Sacrifices His Life Out of Love for His Fellowmen
Sun, 13 Nov 2016
Bihor, Romania
Photo: Egor Tetiușev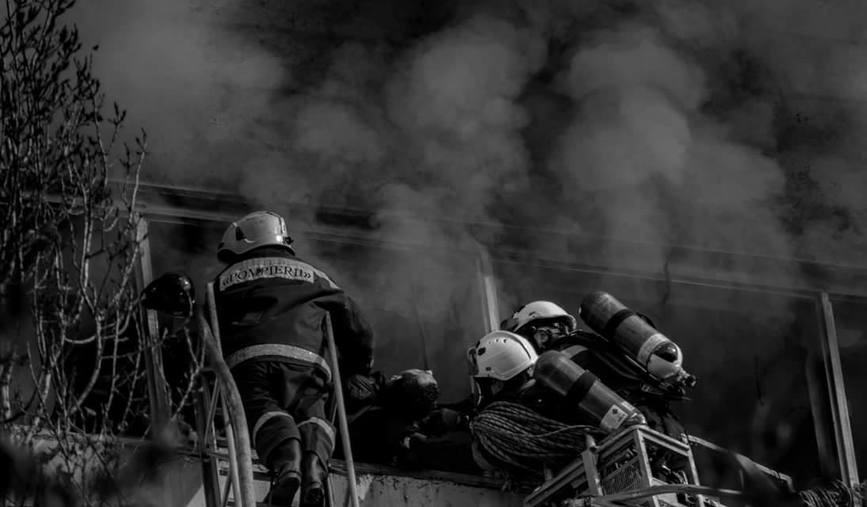 Yet another firefighter died. The big family of the firefighters is poorer as of Friday November 11th 2016. There are times when the name, military body, country or the citizenship of the departed firefighter do not matter any longer. For any of them millions of firefighters in the entire world could be caught by the death's grip.
The tragic death of Ivan Nagaillîc, only 28, had occurred suddenly. Wings broken too soon in an unjust fight. Ivan entered the flames in order to save, together with two of his colleagues, the lives of two people, from a devastating blaze that had engulfed a plastics depot which covered thousands of square kilometers. After the evacuation of the victims, the floor crashed underneath. He got caught in the debris. For almost an hour his colleagues desperately tried to get him out and save him...In vain...
The pictures caught on cameras showed a hell unleashed. Thick clouds of smoke...Ivan was fighting for his life. But lost it.
After an hour, his colleagues pulled out his body from the blaze. Dumbstricken, bereaved, aware of the lateness, but desperately seeking for a miracle, they brought down his body, with love and care, on their arms, from the level where, just minutes before, they had saved two lives together with Ivan...Their comrade's soul had already went to Heaven.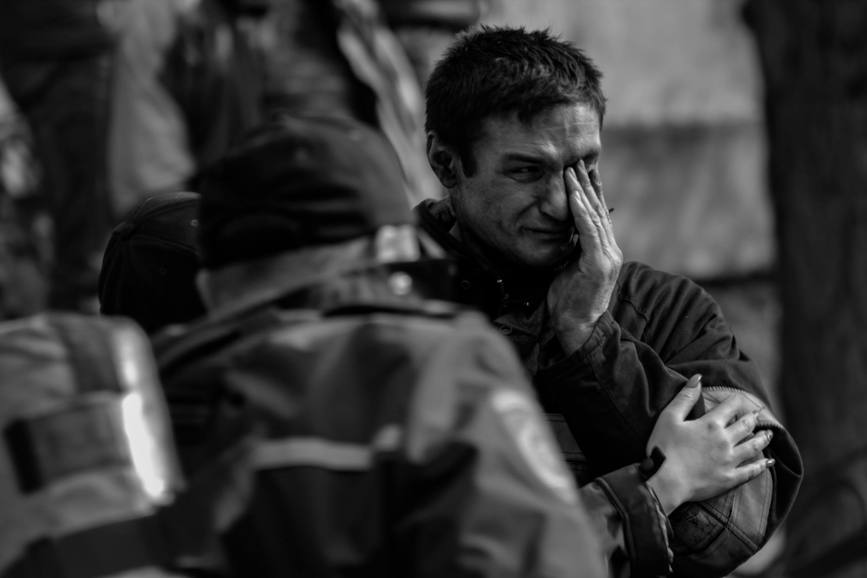 Ivan left behind a grieving wife and two angels of 4, two twin girls. Who would have thought that dad, their home hero, will never return back to them ? Thinking of Ivan, I think of another devastating blaze. A similar scene: the fire at Jilava - Romania - in June this year. Răzvan Dumitru Luchian, another young firefighter lost his life on the incandescent front.
And so many others like them. Ivan's colleagues, dead at Telenești - Nicolae Popa and Gheorghe Sova, Ionuț Ungureanu at The Red Dragon, Gabriel Boitan at Ialomița, and the list can go on and on...These are just a few names we are aware of...How many other firefighters die in the whole world without us knowing it ?
Each of them was often in danger during the missions. But this did not "teach them a lesson"...for them it was more important to save their fellow men's lives.
One thing binds together these exceptional people: they fight for life. Without expecting anything in return. They risk ending their own lives in order to give others a chance to live on. COURAGE, DEDICATION AND SACRIFICE define them. They end up paying with their lives for the lives of others.
PS. In order to illustrate this material, we used the photos taken by photographer Egor Tetiușev, whom we thank and congratulate for the exceptional way in which he managed to render the pulse at the scene of the tragic event. The pictures speak for themselves: a lot of adrenaline, a fight against the clock with the flames and the hazard, a smattering of hope...which fades away leaving behind the pain of seeing their colleague dying right under their eyes.
Photo Gallery