IGSU. The Institution Where the Act of Thinking Means Disrespect for Superior Officers
Thu, 02 Mar 2017
Bihor, Romania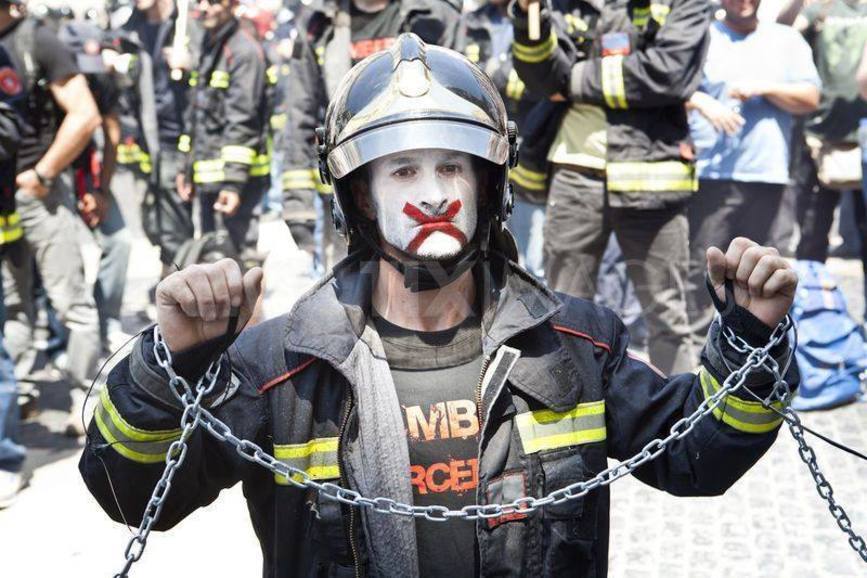 We were reporting a few weeks ago about the hallucinating case of the two under-officers with ISU Neamț who were about to be sanctioned for daring to post on Facebook about the daily issues of the firefighters: lack of life insurances and a more than objective analysis of the medical procedures performed by the military. Off the record, reliable sources confirmed that the two had received a written brush-off for lack of respect for the commanding officers, superficiality in doing their duty and others as such.
The "shameful" post
As we mentioned before, two under-officers, two "shameful", "despicable" acts which "do not bring honor to the military". By chance, one of the posts was written one evening, on a PRIVATE group whose administrator and host is the author of this article. The person who had posted it, deleted it shortly after. But it was saved on the afore-mentioned author's computer, because it was considered interesting, objective, balanced. We render it as it was posted:
"It is an absolutely normal thing that an emergency situations service should be subordinated to the Ministry of Health. And that the personnel on an ambulance should have medical training, as it is normal, nurse or doctor, depending on the case. For a long time, the firefighting brigades and units function with reduced personnel due to the fact that the employees were practically forced to enclose SMURD ambulances, after having been trained during a month time in a first-aid course!!! ONE MONTH!!! Basically, on a watch, the number of military personnel working on SMURD ambulances became equal to that of those left to work on the firefighting, extrication, decontamination, pyrotechnic trucks and divers. Whole teams of firefighting were spoiled, that is why, on numerous occasions, on the fire scene arrives a fire truck with a driver and one firefighter!!! Why should it be the citizen's fault that he calls the ambulance for a medical emergency, and when it comes, truly very promptly, he gets to see coming out of it three well-intended firefighters, but with no medical knowledge or experience? The only advantage of a SMURD ambulance is that it arrives very fast and the firefighters cannot be bribed...Does the person's life really matter? It does not anymore...good that it arrived on time. In a nutshell, things should be like this: firefighters should remain firefighters and ambulances just what they are. The firefighters working on ambulances is a double attempt on somebody's life, firstly on those with real medical issues and need an ambulance and secondly on those caught in fires or crashes, who might stand a chance of being saved if the amount of firefighters would be the one set in the regulations, not so few as it is in real life...And Mr. Arafat can just as well coordinate SMURD from the Ministry of Health, where he belongs since he is a doctor, not from the Ministry of the Interior. Where on earth has anyone heard of emergency service provided by the firefighters?"
Lack of respect or over-sized vanity!
As the readers can see, the respective post does not mention any of the SUPERIOR officers of the firefighters. It ruffles dr. Arafat's uppishness a bit, whom we want to respectfully remind that, legally, the Emergency Situations Department that he manages has no juridical status and he is only supposed to be a mere coordinator. Furthermore, the respective post on Facebook is referring to a real and controversial case about which we have already reported: the matter of the IV insertion that the firefighters are forced to know, as of late. The mere fact that a firefighter should have such dilemmas, even when on duty, only tells us that he is PREOCCUPIED WITH THE EFFICIENCY OF HIS PERFORMANCE AND DOES NOT WANT TO RISK OTHER PEOPLE'S LIVES. They are, after all, RESCUERS, not butchers. After the tough sanction following these posts, we can only conclude that within IGSU, thinking means lack of respect for the commanding officers? That is if we talk about dr. Arafat's role of coordinator in relation to IGSU, and, strainedly, consider him a commanding officer to the military firefighters, as regulated by the Military Personnel Bylaw, a legislative document based on which the two under-officers were sanctioned...Still, we cannot see the lack of respect. Maybe a slightly over-sized and too sensitive vanity?!?
Sanctions, instead of life insurances
The fault of the other firefighter sanctioned with a written brush-off was that he dared to share on Facebook an article which tackled the issue of lack of life insurances for the military personnel. All other comments are useless. Since we cannot insure their life, the least one can do is to try to silence them! Shame on you!
On Facebook are allowed only those posts that praise Arafat!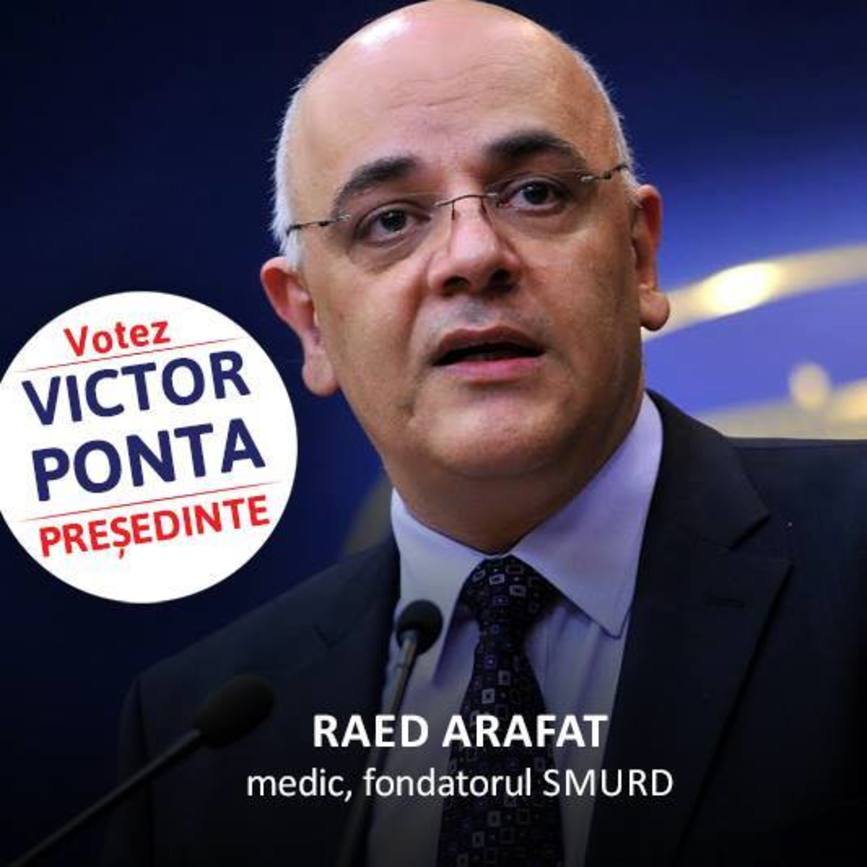 Ironically, we heard so many times about the rules that the military personnel are supposed to follow, that, since the beginning of the 24/48-hour infernal schedule, no-one is allowed to complain on Facebook about the schedule, or the exhaustion, because that would make a firefighter guilty of an unfit behavior and thus breaking numerous articles in Law 80. Very well. Let us admit that the military personnel cannot express themselves publicly. Good.
But, here as well, we PUBLICLY REQUEST THAT THE GENERAL INSPECTORATE FOR EMERGENCY SITUATIONS should explain how come that the firefighters are allowed, without being reprimanded, to publicly express only their gratitude towards dr. Arafat? How come that the sharing of slogans such as "Supporting dr. Arafat", "Hands off SMURD", or of articles in which two prime-ministers (Cioloş or Grindeanu) were attacked, could have been done without triggering reprimand? We respectfully ask that you exactly point the rules by which the firefighters can be sanctioned for posting on Facebook? We only noticed the pro and against Arafat criteria. We also want to remind the leadership of the IGSU that dr. Arafat publicly expressed his support for Victor Ponta, a politician, former candidate of PSD for presidential elections.
The respect or acceptance of the superiority of a minister or State secretary is one thing, whilst the public support of a politician clearly violates the Military Personnel Bylaw.